We are OPEN again from 12th April
However, we will be operating a strict appointment only policy. Read on to find out what we are doing to protect you from Covid-19.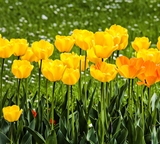 We can't wait to welcome you back into the clinic, but to ensure your health and safety we ask that all visits to Bradley Stoke Physio & Health are by appointment only.
What To Expect
We will need to talk to you either by telephone or video link prior to your appointment. This is to minimise your time spent in the clinic, reducing risk to both yourself, other patients and staff.
We will ask you specific questions about your health.
Social distancing will be in place within the clinic except when we are involved in treatment, when your therapist will wear PPE. This will consist of a mask, an apron, gloves and at times a visor.
You are required to wear a face mask when attending for treatment.
A face visor or shield may be worn in addition to a face mask but not instead of one. The mouth and nose must be covered.
 You will be invited to use hand sanitiser on the way into and out of the clinic.
The treatment room and any equipment used will be cleaned before and after each patient visit.
We appreciate your support in this and thank you for your co-operation.